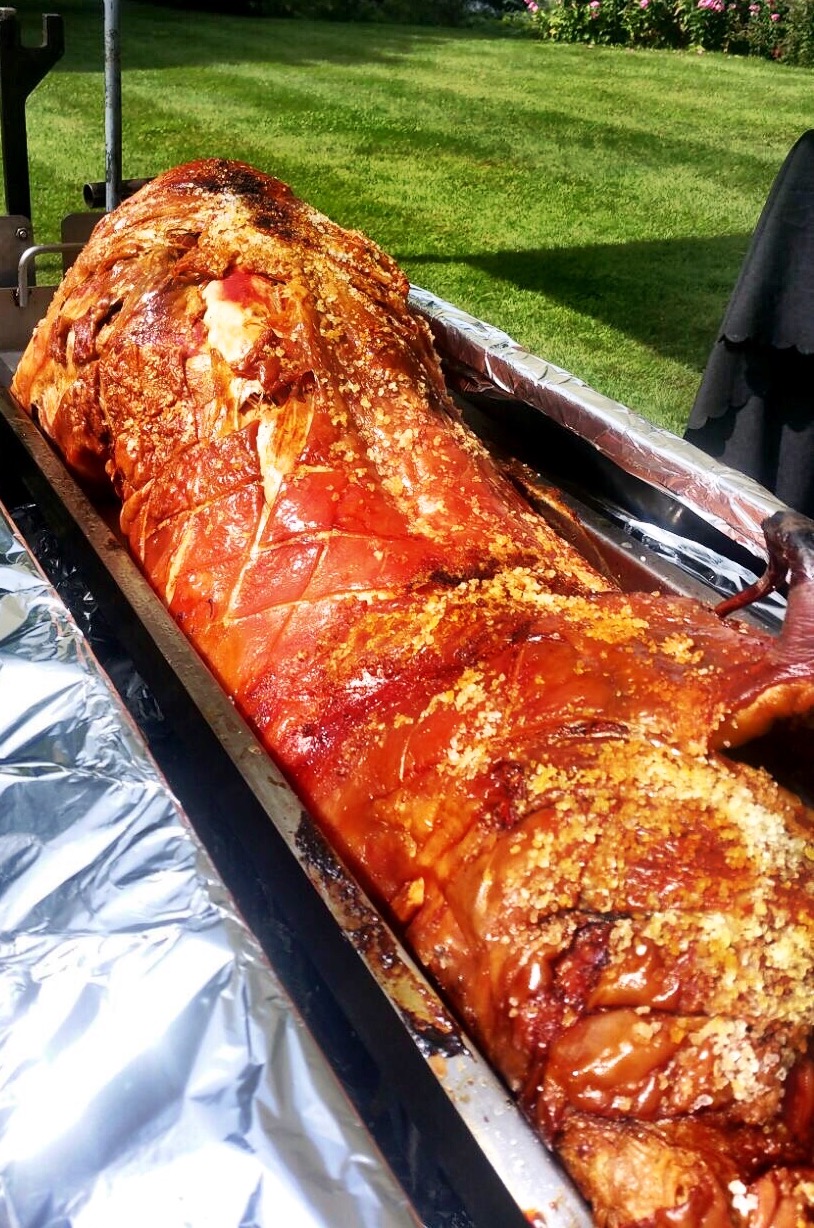 The Hog Roast Horsham team is comprised of passionate and creative individuals with extensive experience in catering and events. We share the common goal of making our food stand out from the crowd and giving our clients an unforgettable hog roast dining experience. We will provide you with the quality and style of food and service that you require for your day, and we will make sure that everything we deliver is in-line with your specifications and expectations.
Expert Hog Roast Catering In Any Location
When it comes to event catering in Horsham, it isn't just our food that showcases how flexible we are as a catering company. We have the versatility to cater for any type of event in Horsham in any setting, whilst also being able to deliver our catering services to their fullest extent. We are such a great option for any type of outdoor event as we are equipped to prepare all of our food from scratch on-site in any type of outdoor space for large-scale public events, smaller parties and wedding receptions.
If we are catering for your event, you can choose to host it wherever you please without having to worry about your food options being limited. We will cook your hog roast centrepiece and the rest of the dishes on your menu at your venue prior to your event in full view of you and your guests.
Tailored Service From Our Experienced Events Team
If the Hog Roast Horsham team are the helm, we will give you the full package for your event, and that includes serving and presenting your food in the style that s befitting to your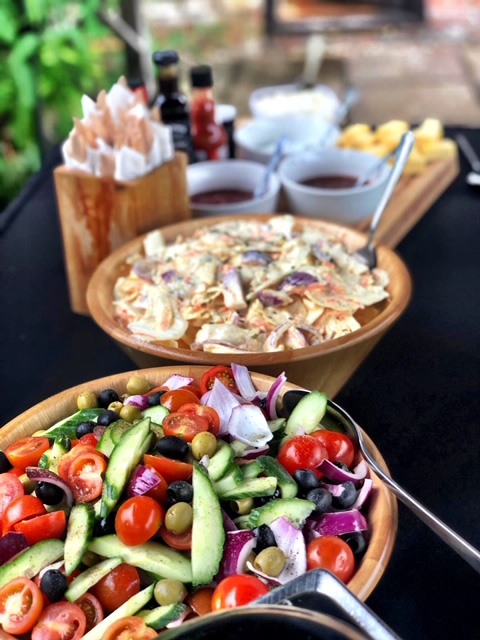 event and your personal preferences. We can provide either self-service buffets, or more formal sit-down meals. If you would like more of a fine dining experience, we can begin your party with a canape welcome reception courtesy of our own front of house team, followed by attentive and efficient table service by our professional waiting staff. Whatever type of serve you would prefer for your special day, our team will take excellent care of your guests from the moment they arrive and ensure that any specific needs are accommodated. We pride ourselves on our service standards just as much as we do on the quality of our food, and we will pull out all the stops to give you and your guests a great experience.
Hog Roast Horsham Machine Hire Options
If having professional caterers on site isn't for you and you would prefer to take care of the catering yourself, have you ever considered hiring your own hog roast machine? We have a range of different hog roast machines available for hire, with models that vary in capacity and function and options to suit beginners and professional mobile caterers alike. Doing your own hog roast is a fun and interactive catering option for any party and if you hire a machine from us, it won't be as costly as you think either. Whilst we will leave the cooking of the hog roast to you, we will equip you with everything you need to achieve hog roast success and impress your guests, including gas canisters and if you want us to, some high-quality free-range pork. We will also deliver the machine to your venue and collect it again afterwards, and our delivery team will give you all of the advice and information you need before leaving you to rustle up your own hog roast feast.
If you have any questions about our machine hire options or our wider catering services, please drop us a line here at Hog Roast Horsham to find out more!