Welcome to Hog Roast Horsham, the home of the most experienced hog roast caterers in Horsham and beyond. We specialise in providing gourmet hog roast catering solutions in this part of West Sussex and we are equipped to cater for parties of all sizes in any style of venue. We are experts in providing superior outdoor catering for any occasion, along with varied catering menus that showcase the best locally sourced ingredients and seasonal produce.
Unique Hog Roast Catering Solutions In Horsham
A hog roast is the ultimate party food, especially when it has been prepared by the Hog Roast Horsham team! We begin by selecting the highest calibre of free-range pork which has been ethically reared in the UK. We then prepare and cook our hogs on-site for events of all sizes using our own specialist hog roast catering equipment. Our chefs are all highly trained and experts in our field, and each hog we prepare for our clients is cooked with the care and attention required to achieve an unbeatable level of succulence and depth of flavour. We are able to serve a high volume of people with generous portions and dish up hot hog roast feasts with all the trimmings, along with any other dishes that you may require. We are always ready to serve our food on time, and our friendly, reliable and efficient team always remain attentive to the needs of our diners in every situation.
Flexible Menus To Meet Your Needs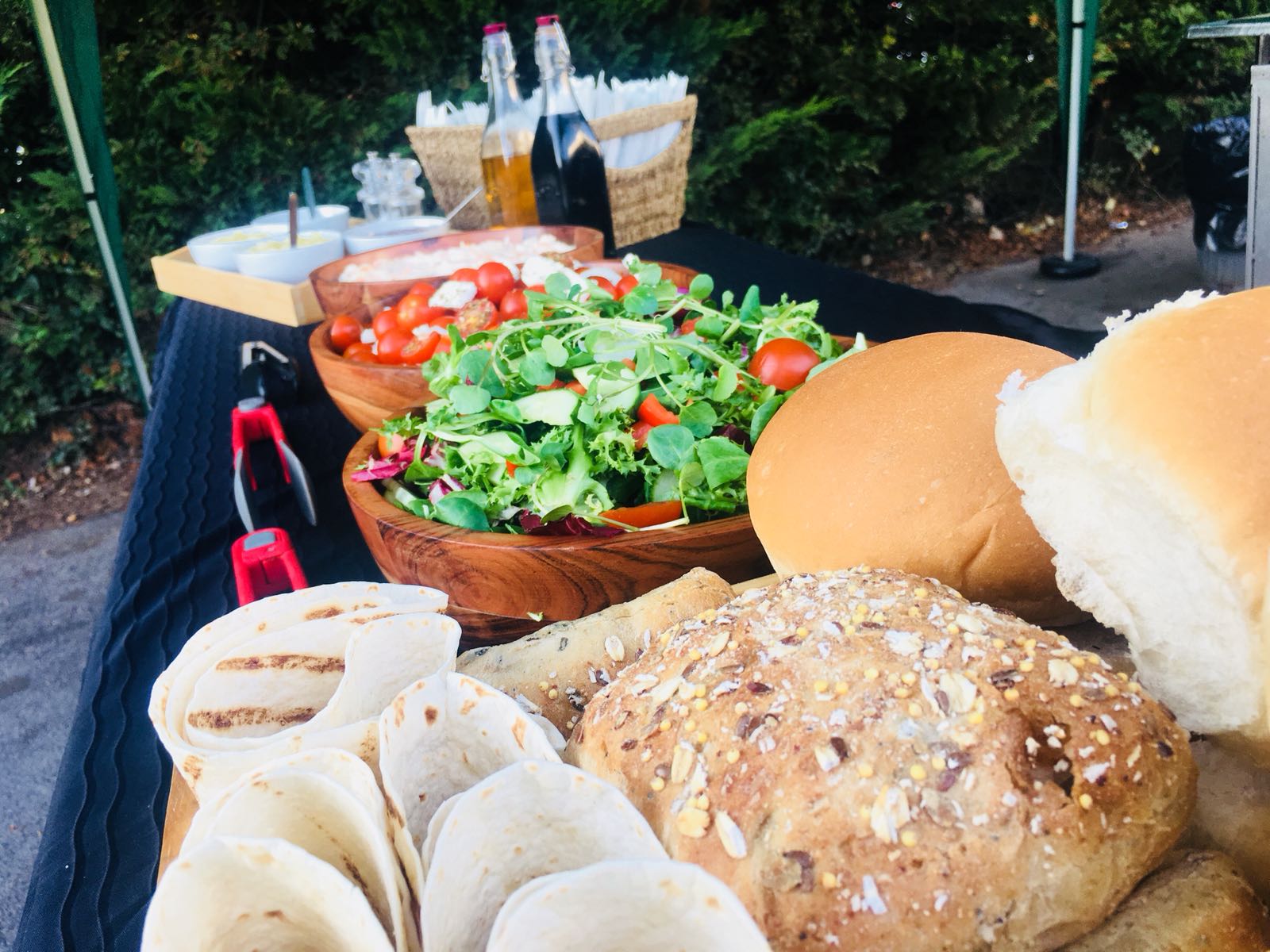 If you need a menu that is quite varied in nature, you will find that the Hog Roast Horsham team are more than up to the task of rustling up all manner of diverse dishes that will be cooked to your liking. Whether you want to welcome your guests to your party with an inviting buffet, mark a special occasion with a lovely 3-course meal, celebrate your wedding reception with a fine dining menu or impress colleagues and clients with an elegant spread, Hog Roast Horsham will design a menu that is ideal for your event. As well as treating you and your guests to a beautifully succulent hog roast, we will also make sure your menu factors in anything else you may need as well, including other meat options for guests who cannot eat pork, as well as alternative dishes which accommodate different dietary requirements and food allergies.
We supply complete catering solutions for wedding receptions, corporate hospitality, private parties and public events of any description in Horsham. We will create a menu that is on budget and in-line with the requirements of your event, bringing together as many dishes as you need to please your guests, as well as offering you the best hog roast experience in Horsham.
Get A Free Quote For Your Event
If you have viewed our extensive menu options and you have a clear idea about what you want, all you need to do is tell us your requirements and the projected number of guests who need to be catered for, and we will provide you with a provisional free quote for your event!
If you need a bit more time to decide or some guidance from our expert event planners about what would work best for your event and your budget, please feel free to contact us by phone, email or by simply completing the quick query form here on our website. You can also follow us on social media to see some great photos of our food at events we have catered for in the area.
If you want a fantastic hog roast centrepiece and a bespoke menu that works perfectly for your event, the Hog Roast Horsham team can't wait to hear from you!